Top places to visit
1. Rock of Gibraltar
The Rock of Gibraltar is one of Europe's most recognizable landmarks and home to a famous troupe of macaque monkeys. Towering 1,397 feet (426 meters) above Gibraltar, The Rock, as it is more commonly known, offers some of the continent's most staggering views where you can stare across two continents and two seas.
Learn more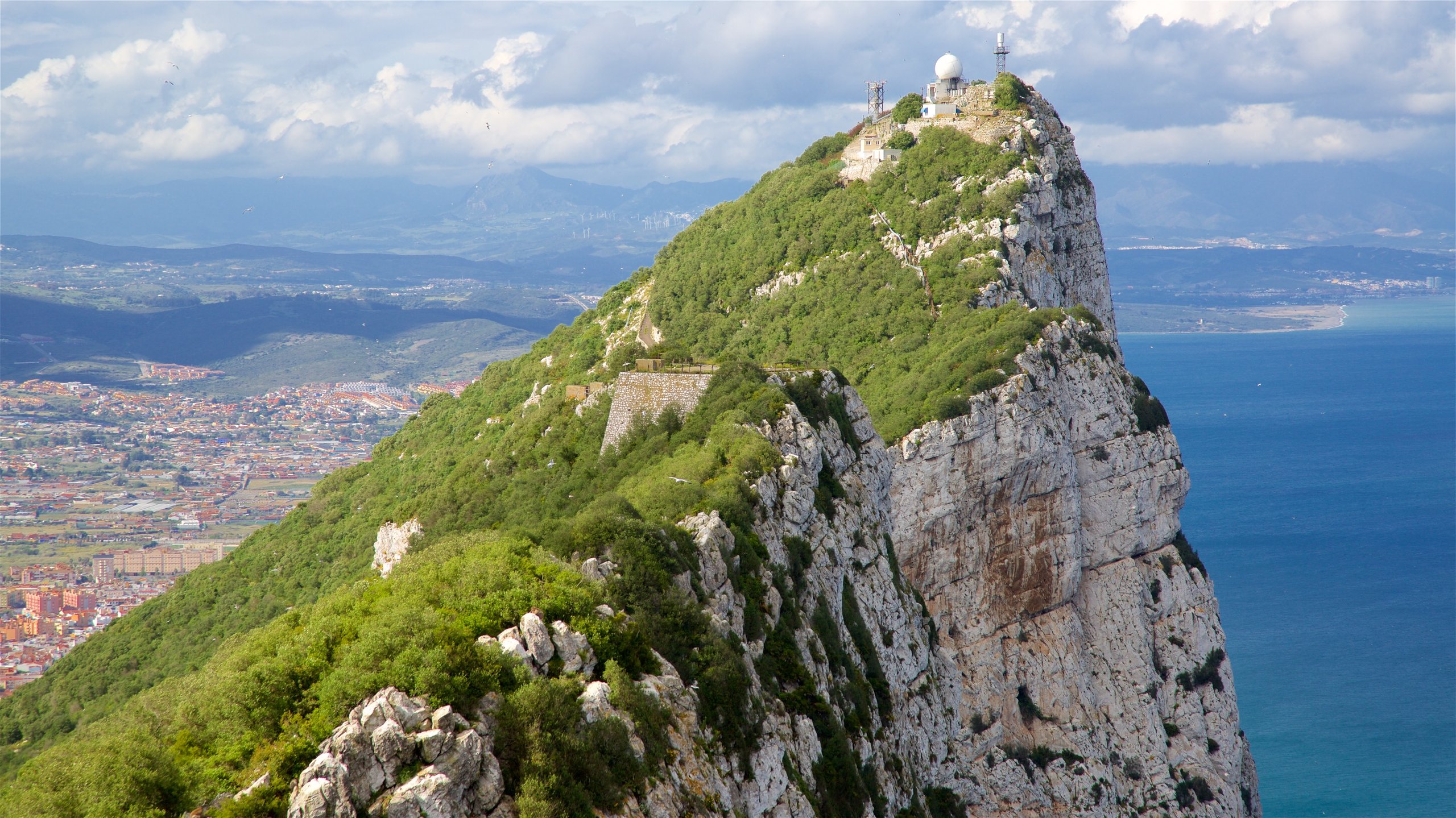 2. St Michael's Cave
St. Michael's Cave is a vast network of limestone grottoes with an entrance found perched 984 feet (300 meters) above sea level on the Rock of Gibraltar. Take a tour through the impressive caverns, where stalactites dangle from the ceilings and stalagmites rise up to meet them. Learn about a history that dates as far back as the Romans.
Learn more
3. Europa Point Lighthouse
The Europa Point Lighthouse stands proudly at the very tip of Gibraltar. Its great beam lights the way for mariners sailing through the often turbulent Straits of Gibraltar, where the Mediterranean Sea and Atlantic Ocean collide. Stand on the very tip of Europa Point and appreciate the incredible views and the iconic red and white striped lighthouse.
Learn more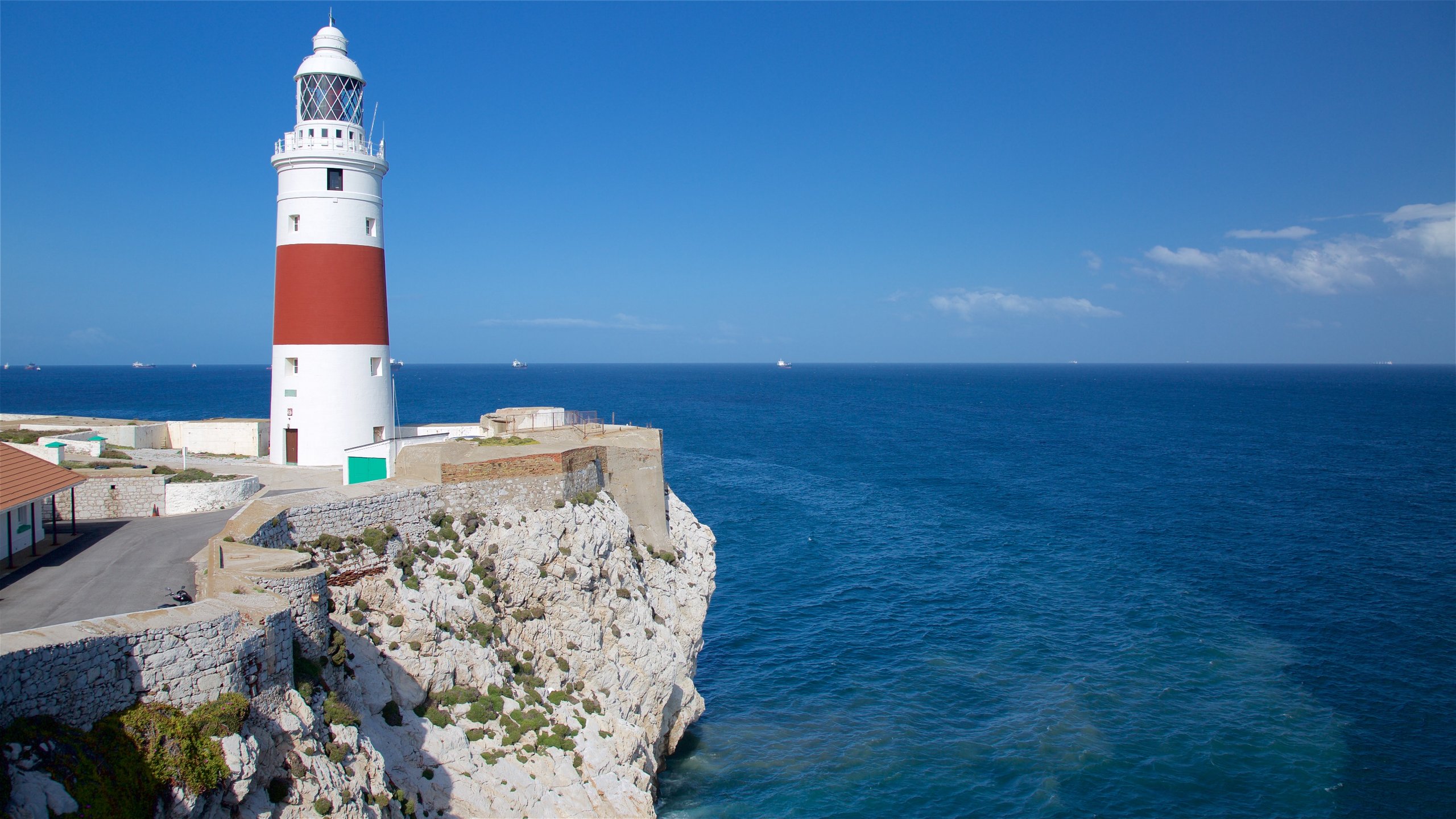 4. Casemates Square
Casemates Square is the heart of Gibraltar's social scene. Shade yourself from the hot summer sun and put your feet up and relax at one of the restaurants and cafés which overlook the square. The square is a great spot to people-watch and, come nightfall, to enjoy a few drinks and a leisurely meal.
Learn more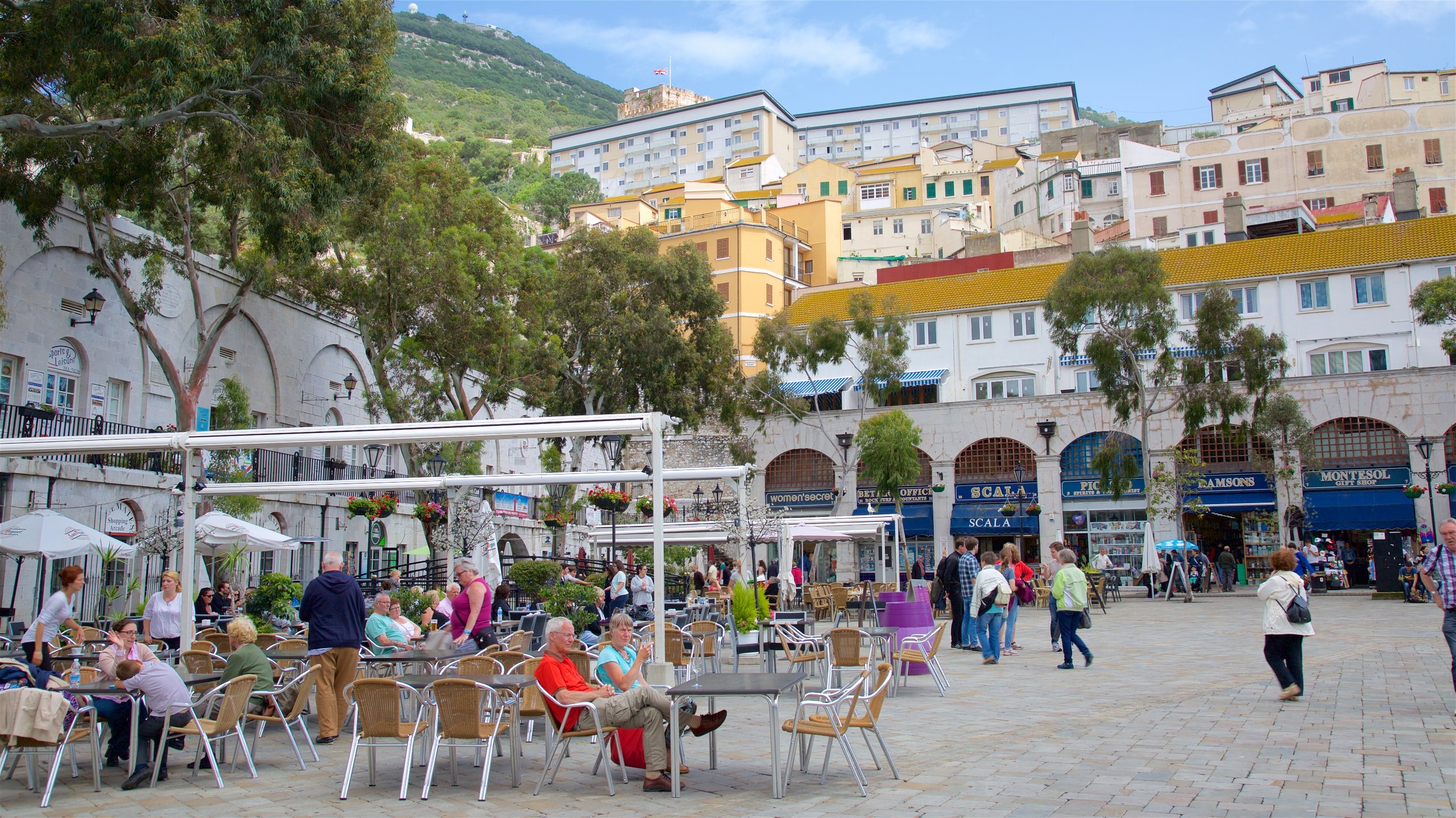 5. Moorish Castle
The remains of the Moorish Castle are one of the iconic structures of Gibraltar and a poignant reminder of the many battles that this little land has witnessed throughout time. The Tower of Homage dominates what was once a vast castle complex, which stretched all the way down to Casemates Square and was visible from sea as a warning to would-be attackers. Explore the crumbling remains and learn about the long history of the fortification and its role in defending the Rock.
Learn more
6. Ibrahim-Al-Ibrahim Mosque
The Ibrahim-Al-Ibrahim Mosque stands as the southernmost mosque in all of Europe. Perched on Europa Point, the mosque is an architectural marvel and pays homage to Gibraltar's long Muslim heritage. Visit the mosque to admire the incredible decoration, the opulence and the breathtaking location facing the Mediterranean Sea and Atlantic Ocean.
Learn more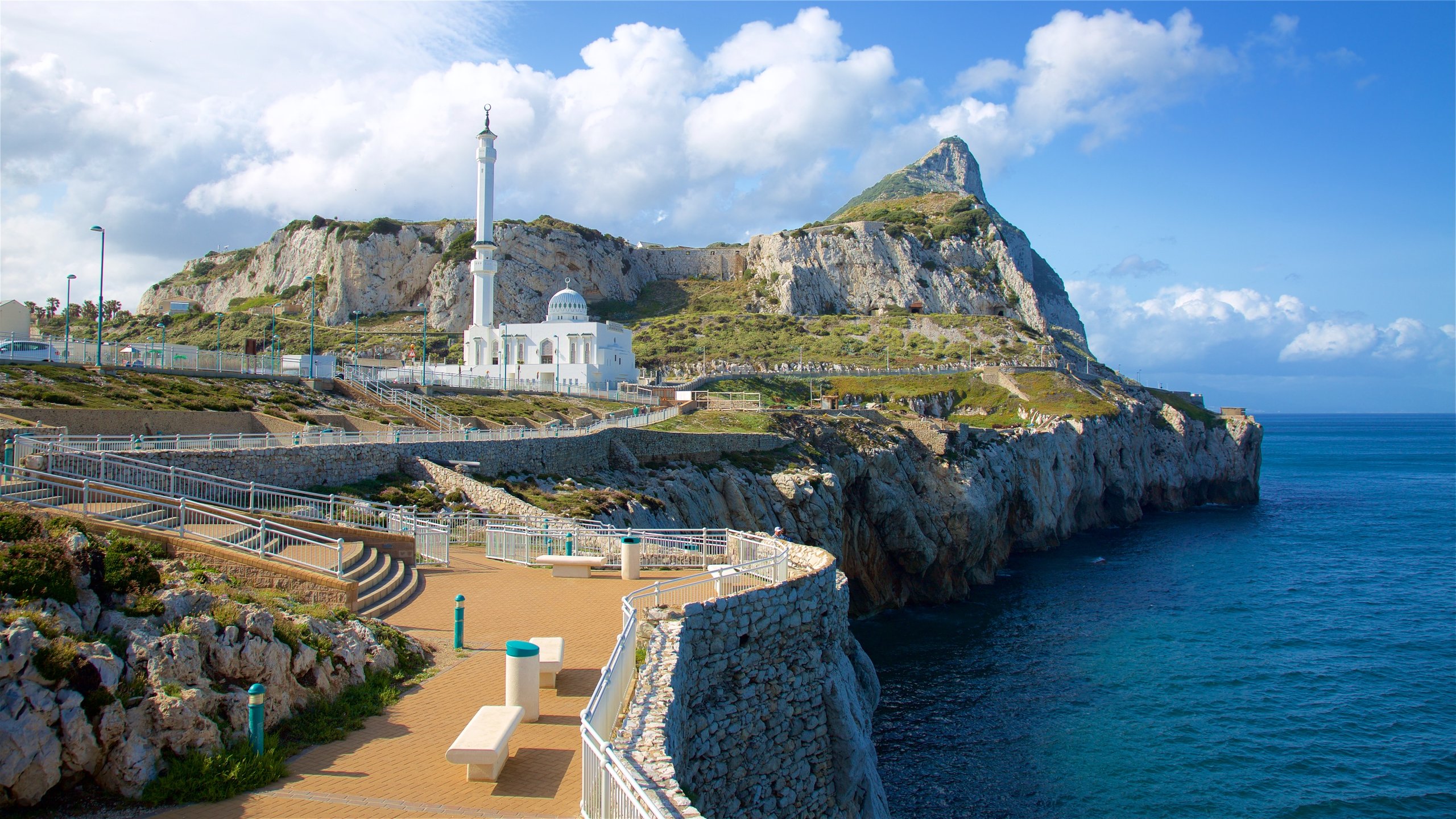 7. Military Heritage Centre and Great Siege Tunnels
Poised between Africa and Europe, and the Mediterranean Sea and the Atlantic Ocean, Gibraltar has long held a vitally important strategic location. Enjoy a visit to the Military Heritage Centre and Great Siege Tunnels and discover 18th-century weapons, far-reaching views and an informative exhibition center.
Learn more
Courtesy of Expedia